Assistant Controller
Graham Healthcare Group
Seven Fields, Pennsylvania
Choosing Home Health or Hospice Care
Our home health and hospice nurses report a deep sense of personal fulfillment and job satisfaction. At AHN Healthcare@Home, our nurses receive the training needed to be successful and enjoy a level of autonomy and flexible scheduling options not found in other settings. Combined with the opportunity to use, build, and master a wide range of skills, our nurses become stronger clinicians. Whether you choose home health or hospice you'll find a career with AHN Healthcare@Home to be highly rewarding.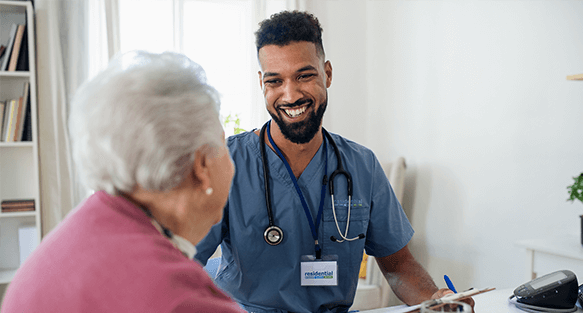 Home Health
Home Health nurses keep patients at home and out of the hospital. They empower their patients to take ownership of their health and recovery through care coordination, education, and prevention.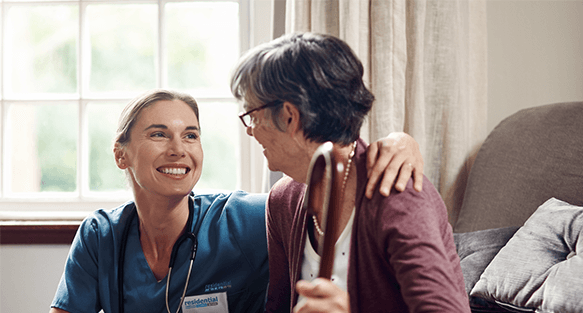 Hospice Care
Hospice nurses manage patient pain and symptoms and help them to plan for end-of-life care. They also educate patients on end-of-life processes and direct and comfort family members on spiritual support options and other available hospice therapies.
Responsibilities
Job ID JR234661
Location Seven Fields, Pennsylvania
Company Graham Healthcare Group
Job Type Full time
Date posted 10/30/2023
The Assistant Controller is responsible for organizing and directing all general accounting activities for the organization.  This position must be able to understand business trends and transactions, effectively evaluate financial reports, ensure effective controls and manage several employees in ensuring GAAP compliance.  The ideal candidate is an energetic and highly motivated individual who takes an optimistic approach to new challenges and embraces the Company's strategic vision; a person that thrives when working in a fast-paced and highly-collaborative team environment to effectively lead and drive organizational change.
Assistant Controller Essential Duties and Responsibilities:
Plan, organize and direct the activities of the general accounting team.
Responsible for engagement and development of the general accounting team including but not limited to employee training, assignment of clear objectives, and assessment of results versus objectives via the annual performance review process.
Ensures quality control over financial transactions and financial reporting and ensures alignment with financial policies. 
Responsible for oversight of daily cash processing, prepares and reviews journal entries and prepares and reviews account reconciliations. 
Administers company T&E and credit card programs. 
Responsible for all monthly, quarterly and year-end closings including the timely reporting of results to parent company.
Performs monthly financial statement review and analysis on the company's operating results.  Performs additional ad hoc analysis, as necessary.
Develop, update and document business processes and accounting policies to maintain and strengthen internal controls and ensure compliance with Sarbanes-Oxley (SOX) requirements.
Identify and implement continuous improvements to process, controls, and systems in support of the organization; collaborate with other stakeholders in the company to partner and execute on projects and initiatives as needed. 
Provide management with accurate and timely information necessary to make strategic and operating decisions.
Research technical accounting matters and assist with the preparation of technical memorandum to provide application guidance or document the company's position.
Manages internal and external audits, including quarterly SOX testing; coordinating with various individuals across the organization as needed.
Assists with the preparation and filing of all required tax returns with GHCO Tax department and external vendors.
Performs other duties as assigned by management.

Complies with an ensure that teams comply with Graham Healthcare Group's corporate values of Respect, Innovation, Collaboration and Excellence.
Assistant Controller Qualification Requirements:
Acute attention to detail with strong analytical and problem-solving skills
Deadline focused with a strong ability to multi-task
Effective interpersonal, written and verbal communication skills
Strong U.S. GAAP technical accounting working knowledge
Hands on, a can-do attitude, and willing to serve in multiple roles
Commitment to high standards, customer service, integrity and ethics
Education and/or Experience:
Bachelor's degree with emphasis in accounting and/or finance required
A minimum of 5 years of progressively responsible accounting experience.
CPA required
Public accounting experience preferred
About Graham Healthcare Group:
As an innovator in an evolving healthcare world, Graham Healthcare Group has been designing business and technology solutions to drive better care, outcomes, and productivity within its own home health and hospice companies for over 20 years. In the last several years, our solutions have been successfully integrated across the healthcare continuum.
Join the Graham Healthcare Group and enjoy the following benefits:
Competitive Pay:

  With opportunity for advancement 

Health and Welfare Benefits

:  Various medical, dental, and vision insurance options for you and your family to choose from. 

Supplemental Benefits: 

Company paid life insurance and disability benefits.  Also, pre-tax FSA and HSA plans are offered. 

Generous PTO Packages

:  15 days PTO that grows with your tenure, 6 paid holidays, 1 personal day. 

Retirement

:  Save for your future with our company offered 401k plan and pension.

Pension

: A company funded retirement credit up to $50,000 provided after 3 years of service

Company-Paid Education Programs

:  Grow your career by taking advantage of discounts on tuition for selected courses offered by Purdue and Kaplan. 

DailyPay:

Access your pay when you need it!
Benefits may vary based on your employment status.
NOTICE: Successful completion of a drug screen prior to employment is part of our background process, which includes medical and recreational marijuana.
By supplying your phone number, you agree to receive communication via phone or text.
By submitting your application, you are confirming that you are legally authorized to work in the United States.
JR# JR234661
Apply Now
See the area you'll be working in.
Get an idea of what your daily routine can be like.
Start Exploring